Fall is defiantly my favorite season. Well, it's at least in my top 3. I can finally go outside without sweating, I get to wear argyle sweaters and who doesn't love driving on wet roads?!
Fall also means I get to go stay at my fam's condo in Snowbird up Little Cotton Wood Canyon. Unfortunately my whole family lives out of state now and couldn't come back to stay this year so I had the whole place to my self. Sad. ;)
Here is the view from my room.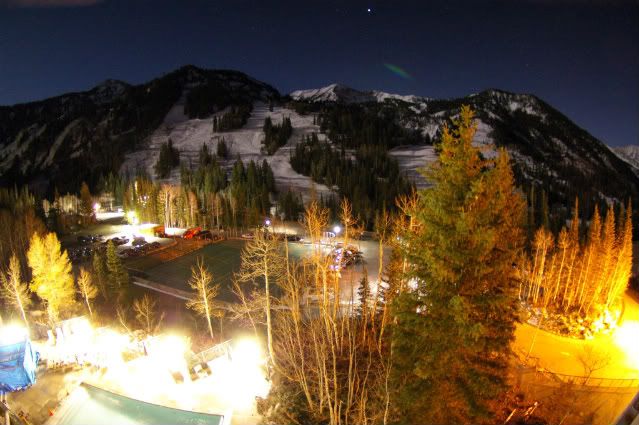 This is half way up looking down on SLC.